Jungle tale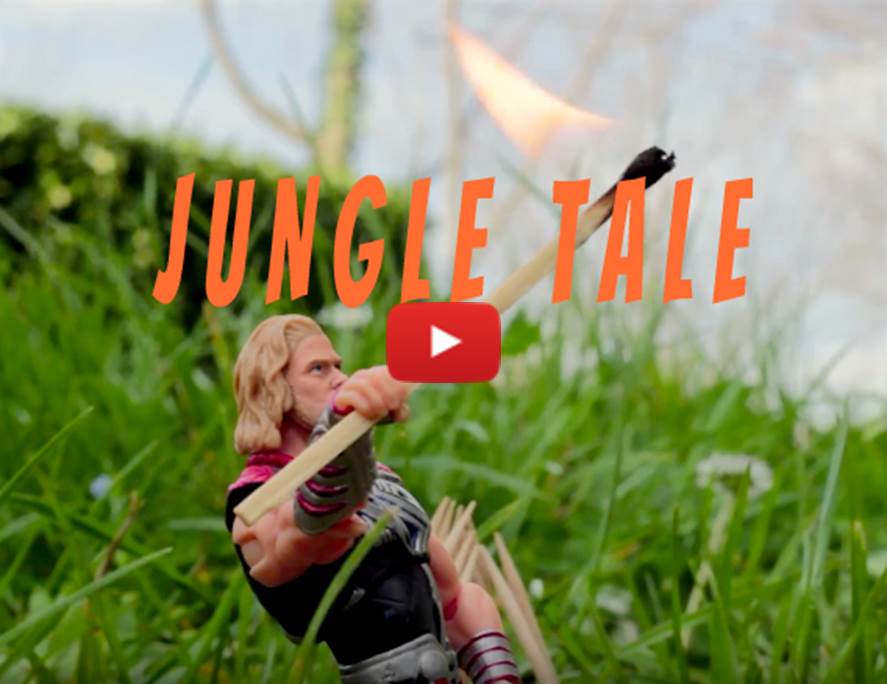 The fable of the jungle is a magic story that contains some sensations and it has as protagonists two very particular characters, none other that the God of the thunder (Thor) and corpse bride.
They will be really them, the unaware heroes that will bravely challenge the many obstacles that they will meet on their walk.
Mysteries, spells, love and an unexpected end, are some of the great tests that the wild nature reserves them.
The idea of this short, is substantially born from a double thrilling challenge, in primis from my passion for comic strips and the supererois and from the other from a more practical demand, having available two rag dolls of small dimensions, have tried to unite these two belonging figures to completely different worlds to create something of completely new.
The result has been that to get a mini story where two strangers meet by chance in unusual circumstances.
It derives a video of it, simple, light and proper for children.